Netsf has eight major business families all of which are of equal importance to the success of the business.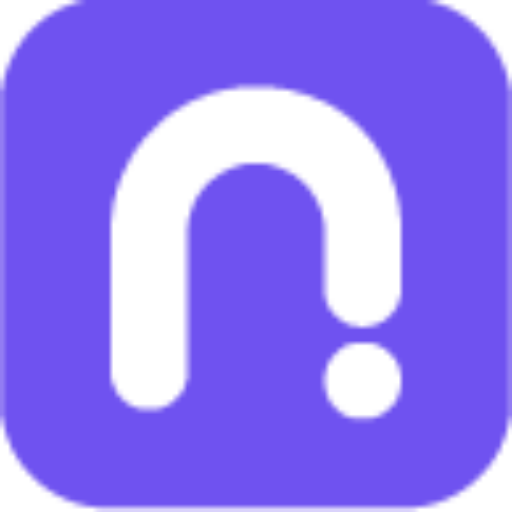 Supervision

Optimisation

Roaming

Operations

Transmission

OSS

RF design
NetSF has eight major business families all of which are of equal importance to the success of the business. Each business family benefits from the expertise of a Technical Director and its operational committee and an HR manager anticipating future developments and trends and proposing collective action plans in terms of professional development: recruitment, training, jobs in development, and bridges between trades.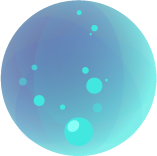 designing

deploying

supporting

optimizing

and maintaining
As a team, we are responsible for designing, deploying, supporting, optimizing and maintaining all links and devices that enable communication between mobile sites and customers of the mobile operators we support. We play a crucial role in ensuring network availability, capacity, redundancy, and low latency for new technologies like 5G and network virtualization. Additionally, we support other functions within the company and our customers for all matters related to network connectivity, including Microwave, fibre, switches, routers, etc.

As the domain is constantly evolving, it's important for us to stay up-to-date on the latest technologies and advancements. This includes monitoring vendor roadmaps, tools, and conducting research to anticipate and plan for future developments.

In addition to our primary responsibilities, we also work closely with other teams within the company to ensure that our customers' needs are being met. This includes collaborating with the radio, NOC, customer Care, and Central Engineering teams to provide the best possible service. We understand that network connectivity is a critical component of any mobile operator's business, and it's our goal to provide a reliable and efficient service to our customers.

We also strive to continuously improve our processes and technologies to ensure that we are always providing the best service possible. This includes regular monitoring of network performance and identifying areas for improvement, as well as implementing new technologies and techniques to optimize network performance.
As a team, we are dedicated to providing the highest level of support and expertise to our customers and internal teams. We take pride in our ability to adapt and evolve with the constantly changing landscape of network technology and strive to be at the forefront of advancements in the industry.
monitoring

analyzing

supporting

troubleshooting

and maintaining
The Supervision team is responsible for ensuring that customers have access to the highest level of network availability from our partners. This is critical for maintaining customer satisfaction and retaining business. To achieve this mission, our engineers are constantly monitoring all network elements, including hardware and software, as well as all services that are delivered to customers on mobile and landline partner networks.

Our engineers are trained to detect any incidents or degradation in the network that may negatively impact customer experience. When an issue is detected, the engineers will quickly initiate and manage the problem's resolution process. This may involve working closely with the maintenance teams to diagnose and fix the problem as quickly as possible. The engineers will also implement preventative measures to minimize the likelihood of similar issues occurring in the future.
Overall, the Supervision team plays a critical role in maintaining the high standards of network availability and customer service that our partners expect. They are dedicated to ensuring that customers have access to the best possible network experience, and that any issues that do arise are resolved quickly and effectively.
RF signal analysis

Radio propagation

supporting

Radio optimizing

Frequency modulation
As our mission is to continuously enhance the mobile user experience, Radio Optimisation is leading the actions plans to improve Quality of Service. These actions include monitoring network performance, optimizing coverage and mobility strategy, introducing new features, and implementing network-wide optimisations.

Our engineers are highly skilled in all mobile technologies, from legacy 2G to the cutting-edge 5G, on the main radio vendors, Huawei, Ericsson and Nokia. By efficiently monitoring the key performance indicators (KPIs), we are able to quickly identify and troubleshoot any degradation of performance.

Our optimisation engineers also analyze user complaints and drive tests to get a deeper understanding of any issues that may arise and that are invisible through performance monitoring.

We also optimize local coverage and parameter settings to ensure that users are getting the best possible experience. And we don't just focus on local issues, we also push for actions beyond our scope, towards radio planning, support, supervision, transmission, core, etc. in order to improve QoS.


We are constantly improving our work, through automation, IA introduction, expertise development and agile organization in order to reach our ultimate goal : provide a perfect mobile user experience for our customers.
designing

deploying

supporting

optimizing

and maintaining
We, as a team of radio and transmission engineers, have the expertise and experience necessary to design the most efficient and effective network on paper. But our expertise doesn't stop there. We also have a dedicated team who work tirelessly to bring those designs to life in the field.

Our roll-out teams work closely with our partners to ensure that the latest technology is implemented seamlessly and efficiently, whether it be for new site installations, capacity upgrades, 2G, 3G, 4G, 5G deployment, IP migration or any other operation or technology.

Our team's expertise and experience extend to working with any vendor (Huawei, Ericsson and Nokia on radio side). We are able to work with any of themto ensure that the technology is implemented in a fast, reliable and industrial way. Our goal is always to deliver the best Quality fo Service for our partners.

In short, We are dedicated to delivering the most efficient and effective solutions for our partners, utilizing the latest technology and working closely with them to ensure the best results.
supporting

deploying

designing

optimizing

and maintaining
As a team, our main mission is to provide technical support for radio equipment, such as base stations and controllers, to all teams working on our partners' networks. To accomplish this, we work closely with major radio suppliers, such as Huawei, Ericsson, and Nokia, to maintain a high level of expertise on all technologies, ranging from 2G to 5G. In addition to providing technical support, we are also responsible for handling complex operations on the radio networks and creating technical documentation to ensure that all technical teams have a strong understanding of radio equipment.

We understand the importance of reliable and efficient radio equipment for the smooth operation of our partners' networks. That is why, our main mission is to ensure that all teams working on these networks have access to the technical support they need for their radio equipment. To achieve this, we collaborate closely with leading radio suppliers such as Huawei, Ericsson, and Nokia to stay up-to-date with the latest technologies and advancements in the field, from 2G to 5G.

Our team is responsible for identifying and troubleshooting issues, implementing upgrades and changes, and ensuring that the network runs smoothly.


In short, as a team, we are dedicated to ensuring the reliability and efficiency of radio equipment on our partners' networks through technical support, complex operations and technical documentation.
supporting

deploying

designing

optimizing

and maintaining
As a team, our main mission is to design and dimension mobile operators' radio access networks to provide mobile coverage, reliable and high-speed services to their customers. RF engineers work with the geomarketing teams to build the long-term design of the mobile network, based on coverage simulations to define where new sites would be required and areas to densify with smallcells to absorb the always growing data traffic.

Once the high-level plan is defined, we collaborate with our partners' networks local acquisition teams to conduct new site search and submit build permit applications with the detailed site configuration, EMF studies and drawings. NetSF RF planners are also responsible for capacity upgrades and equipment configurations using the latest 4G/5G technologies from vendors such as Nokia, Huawei, and Ericsson. We also work closely with the rollout teams to ensure seamless deployment of new sites and 4G/5G upgrades, and support the operation teams during integration. These low-level design and support activities are particularly important for in-building and complex sites, such as in-building deployments or C-RAN configurations.

Finally, we collaborate with RF optimization and transmission teams to further optimize the network with new features introduction and parameters adjustment to ensure the mobile network is operating at optimal performance level, and solve local capacity issues or customer complaints.
With the rapid deployment of 5G and mMIMO across Europe, along with the introduction of virtualized RAN on mobile networks, our radio design team is taking a proactive approach by staying up-to-date with the latest trends and advancements in 4G and 5G technologies. Our goal is to become leading experts within NEtSF and effectively incorporate these advancements into our daily work.
supporting

deploying

designing

optimizing

and maintaining

Our team have 2 initial Roles :

First, OSS Role (Operations Support System):
Our mission is to support all telecommunication software tools (Nokia, Huawei, Ericsson and other) used by service providers and network operators to manage and support their network operations. OSS plays a crucial role in the smooth operation, monitoring, and maintenance of telecommunications networks.

Second, IT Role:
Our mission is to support all the infrastructure (Servers, Storages, Network, PC's), deploying systems and services, applying security best practices, and supporting end user.
exchanging

supporting

validating

collaborating

and maintaining
As a team, we at IREG and TADIG are responsible for all aspects of testing and evaluating the user experience when traveling abroad. We work closely with all major telecommunications operators around the world to ensure that our services are of the highest quality. Our team is involved in the process from the very beginning, starting with the approval of agreements, and continuing through the commercial launch of services such as 2G, 3G, 4G, and 5G.

We act as a key mediator between the NJJ group operators and their roaming partners. This allows us to ensure that all users have a seamless and optimal experience when using the services provided by these operators. Our team is dedicated to conducting thorough testing and evaluations of all possible scenarios that end users may experience when traveling abroad. We strive to maintain a high level of communication and collaboration with all stakeholders to ensure that the services provided are of the highest quality.